******come and see******

Art in Motion Richmond Dance Academy

Come to our FREE WEEK of Dance!!! Don't miss it!


Our Free Week of Dance was August 21-24th, 2017. It was so much fun and a huge success! Thank you to all who came out to participate in this annual event!

2017-2018 AIM Class Schedule

*ages listed are approximate
Sugar Babies 2-3 years old, Tiny Tots 3-4 years old, Jitterbugs 4-5 years old
Shuffles 6-10 years old, Centerstage 10-14 years old, Varsity 12-14 years old
Bravo 14 years +, Encore & Principal 13 years +, Curtain Call is High School/Adult

Tuition and Membership information!

30 min. class each week $27/month
40 min. class each week $30/month
45 min. class each week $32/month
60 min. class each week $37/month
75 min. class each week $42/month
Theatrical Production $40/month
Ballet Bootcamp $20/month
*** This is general information, ask for other class pricing if not listed
***Dance Memberships***

At Art in Motion we have Family Memberships. These memberships offer individual students as well as families a way to take more classes for a discounted price.
***Be sure to ask at the desk for information on this wonderful opportunity!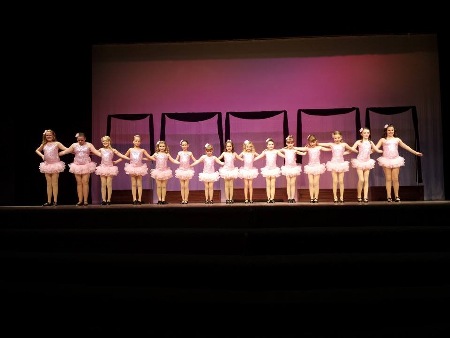 Art in Motion Richmond Dance Academy offers:



Tap
Jazz
Ballet
Lyrical
HipHop
Poms
Pointe
Modern Theatrical Production Boys HIPHOP Private Lessons Hawaiian Adult Classes

Take Hawaiian & learn the dance of the Islands~!

Classes Offered for ages 2 to 102

Multiple Class DISCOUNT for Students and Siblings!
Ask about the AIM Membership ***

*****************************************
Dancing is like dreaming with your feet!
~Constanze Mozart

Rent the Ballroom for your event! ~Birthday Party, Bridal Shower, Holiday Event, Family Reunion~

Have your Birthday Party at: Art in Motion!!! (call for info)

Brazilian Maple Sprung Floor! Wireless Internet in Lobbies!

Art in Motion puts on two full recital productions every year! We perform a Christmas Show in December and a Spring Recital in June. Sign up now to be included in our Christmas Show for December 2017!

phone: (586)727-5299 or email us at: artinmotion727jazz@yahoo.com